---
Ah, Lifetime. The movie channel that we love to indulge in thanks to all the made for TV films that somehow manage to combine some questionable acting with even dodgier storylines. However, that doesn't mean we are free from their grips. The network has kept us coming back year after year with a line of hits that give us hours of entertainment with each new release. So if you find yourself in need of some viewing, then be sure to check out these Lifetime movies you should definitely watch.
A Friend to Die For
If you want to see actress Tori Spelling way back at the beginning of her career, then look no further as we have the movie for you. The incredible part is the film follows the true story of a cheerleader who has her life ended by someone else in her class. Why? They are jealous of her popularity. Not all high school dramas have the same feel-good ending; sometimes, they bring us crashing back down to reality.
On Thin Ice
If you love watching someone's home life fall apart around them, then On Thin ice should be at the top of your list of Lifetime movies you should definitely watch. The film follows the life of a mother who starts off struggling to make ends meet to support her children but later turns to a life of dealing narcotics. Perhaps we know where Breaking Bad got their idea? However, it was the star of the movie, actress Diane Keaton, that got everyone talking as her interesting acting techniques left plenty to be desired.
She's Too Young
You might be sat there wondering what she could be too young for? Perhaps it's going out at the weekend with her friends? Maybe it's drinking? Oh no, this teen is too young to catch syphilis as far as the other characters in the movie are concerned. The local teens are all dating and sharing the illness amongst themselves, but it seems as though Hannah, the star of the film, just doesn't quite reach the age limit on their latest craze.
Britney Ever After
We love the Princess of Pop Britney Spears and will never say a bad word about her, except maybe when it comes to Britney Ever After. Although the singer never appeared in the movie herself, Britney was less than impressed with the film's mistakes recreating some of her most iconic outfits and even going as far as to shoot that famous umbrella scene. Britney might not have loved the final finished piece, but it certainly is a Lifetime movie you can't afford to miss.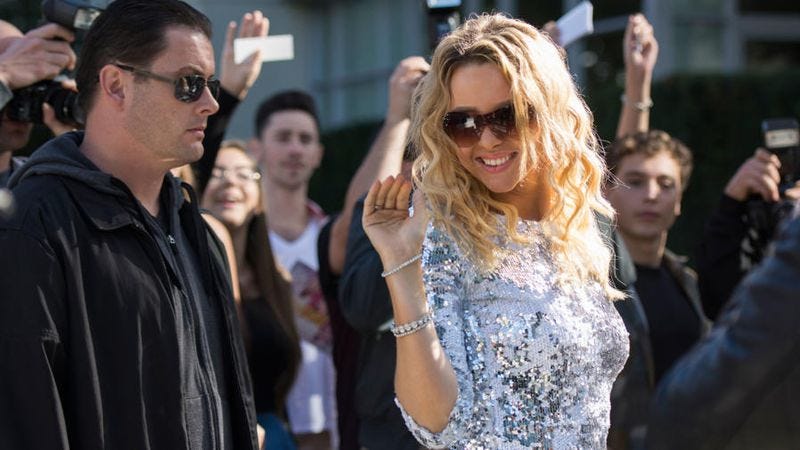 I Me Wed
Sometimes we find ourselves questioning why we need other people. Surely we must be enough by ourselves? While that might be the case, we sure won't be taking it as far as Erica Durance in her Lifetime movie I Me Wed. After years of dating disasters, her character wants to spend her time focusing on the one person in the world that is important to her: herself. It doesn't sound like anything could go wrong there…
Lifetime has made so many hit movies over the years, but how do we choose between them all? Thankfully, with these Lifetime movies you should definitely watch, you'll have more than enough to keep you entertained.